Why Choose Us?
Why Burgolarm?
Burgolarm has over 45 years experience in the Security Industry. The company employs 30 permanent staff, including highly qualified technical personnel. The company's capabilities are unique within the industry, with its fully equipped electronics laboratory; special interface circuitry can be designed and constructed to meet individual customer requirements. Furthermore, with obsolescence being a major concern in this fast moving technological industry, Burgolarm has the capability of repairing any defective unit, which may frequently alleviate the expense of replacing entire systems.

Product Range
Burgolarm's extensive product range is selected from the world's leading security equipment manufacturers, with links to companies such as Gtec, UTC, HKC, ACT, Comelit, O&O, CAME, Erreka and Matt to mention a few. These companies are Security Business Partners of Burgolarm. This extensive product grouping enables us to select and install the very latest in cutting edge technology from the world leaders, thereby providing a state of the art security package.
Discretion – We understand the importance of security for our customers, discretion and confidentiality are key ingredients of any relationship between Burgolarm and its clients.
Tailored Solutions – This is a critical part of our business; we liaise with our customers, manufacturers and relevant professionals to provide the optimum turnkey fully integrated systems.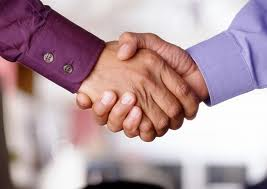 Responsive – We understand the urgency and importance of an immediate response in matters relating to security. Burgolarm have personnel on standby 24/7 to respond to your request. We also pride ourselves on an efficient after-sales service.
Reliable – As previously detailed, we source our products from the worlds leading manufacturers. This combined with our technical expertise and high standards of Installation make us one of the most reliable Security Companies in Ireland.
Trustworthy – Our relationship with our customers is built on trust, and our repeat and referral business is testament to this.
Proven – We have a 45 year track record in the Security Industry. In that time, we have delivered quality security solutions to thousands of customers. Burgolarm is one of the longest serving security companies in the business; our ethos is a dedication to excellence.